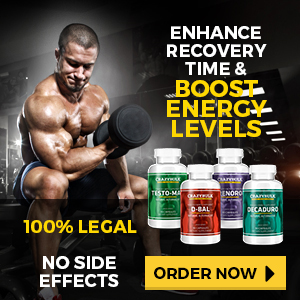 Muscle Pharm Amino 1 doesn't look all that great as a BCAA supplement, considering it has half as many BCAAs as Xtend and other BCAAS supplements. Also, it uses SR public enemy #1: Proprietary Blends.
Here's a few of the more obscure ingredients explained:
Citrulline DL-Malate 2:1: 2 parts L-Citrulline and 1 part DL-malic acid. DL-malic acid provides L-malic acid which helps produce ATP during the Citric Acid Cycle.
Coenzyme Q-10: Helps produce ATP and improve exercise performance
Goldenseal Root Powder: A natural antibiotic that is considered as a "cure-all" herb. It is sometimes made into a tea to help cure a sore throat.
Sarsaparilla Root Powder: A traditional Native American herb to treat syphilis, skin diseases, and to help increase sweating.
Slippery Elm Bark Powder: Mostly used to coat mucous membranes to help soothe and absorb toxins
There are a few ingredients that are pretty questionable like the Sarsaparilla Root Powder and the Slippery Elm Bark Powder as to why they are in there, but their "hydrate system" worked pretty well if you ask me.


Muscle Pharm Amino 1 Review
I didn't experience as good muscle endurance or between-set recovery as I have with Xtend. On the other hand, it had to have been one of the most thirst-quenching drinks that I've had. I ran a few times while using this and it worked incredibly well for hydration, which in turn, allowed me to keep running harder and longer.
Unfortunately, I was lean-bulking while using Amino 1 so I kept running to a minimum and my workouts were weight-based and the hydration was less needed than when I ran. This being said, I would have much rather had the between-set recovery in Xtend than the hydration from Amino 1. I also feel like they try to draw people in with their "Patent-Pending BCAA 3:1:2 Ratio" acting like its a scientific breakthrough, when really, I noticed no extra benefit compared to a 2:1:1 ratio.
I had the Cherry Limeade flavor and it was delicious. Looked forward to drinking it during my workouts. It also mixed very well. There were a few "floaties" but that is expected in BCAA supplements, so I didn't mark off there.
This runs about $23 on Muscle&Strength for 32 servings making it 75 cents a serving. Some might want to double scoop for the extra BCAAs but I just stuck to 1 scoop per workout.
I enjoyed my experience with Amino 1 but I personally feel like there are better BCAAs out there. I would only recommend it to people who are cutting down and running a lot due to the hydration benefits.
Hope you enjoyed reading this short MusclePharm Amino review.
Jarrett
Muscle Pharm Amino 1 Review
Effectiveness

Taste/Mixability

Value
Muscle Pharm Amino 1 Supplement Facts: