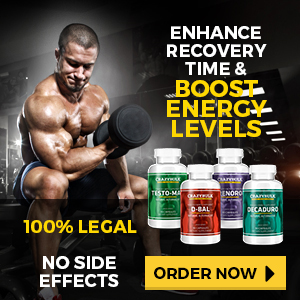 Do you want to achieve a certain bodybuilding or fitness goal? Then it will come down to three things:
Consistency
Discipline
Nutrition
Without the right diet then you'll be spinning your wheels forever and wondering just why you aren't getting anywhere quick. In fact, diet is said to be 80% of the battle when it comes to any body composition change. You need adequate fats, carbs and protein and there's nothing more convenient than a good protein powder. Protein is the building blocks that contribute to a bigger, stronger you that can dominate the gym and match any physical activity.
Unfortunately, many of us get tired of eating chicken breast and tinned tuna so struggle to get in the right level of protein. That's where supplements come in. They're easy to prepare, can be used for any goal, and come in a variety of flavors so you never grow bored.
As a recommendation, you should be aiming for 1g of protein per pound of bodyweight each day if you're trying to build muscle. The daily recommendation for the average member of the public is 1g per kilogram of bodyweight but those trying to get bigger often take in 3, 4 or sometimes 5 times as much as this. Protein isn't a special compound that'll give you God-like powers but it is vital for any gym goal.
So, let's take a look at the top 10 picks for protein supplements to further your progress.
10 – Gaspari Nutrition Myofusion Advanced Protein


What is it:
Gaspari Nutrition's Myofusion Advanced Protein is full of a number of protein blends (6 in total) and it has a collection of benefits other than being of great quality. One of them being enhanced digestion as it includes a patented probiotic formula that delivers protein to your body over a certain amount of time.
Highlights:
Per Serving:
150 calories
25g of protein
9g of carbs
9g of essential amino acids
The product is free of gluten and has been known to help depress cravings due to its timed-released protein. Therefore, it is a great option for anyone who is dieting and trying to lose weight, you won't feel like eating as much so take that into consideration, this might be positive if you're cutting but if you are bulking, then you may want to choose something else.
There's some different flavours to choose from and many people refer to their chocolate protein as being the best that's around.
Drawbacks:
There's not a vast array of flavours to choose from as there's only four available
A little pricey compared to some of the more basic protein powders which may put some people off from buying it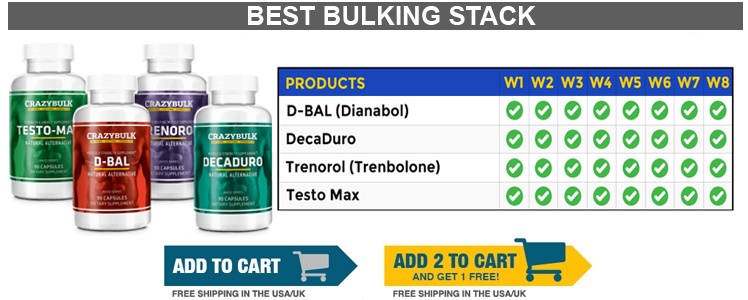 Who makes it:
Gaspari Nutrition has been in the supplement game since 1998 and in their 15 plus years of experience in this industry, they've devoted their time to creating supplements that are effective and they have always been looking to develop the most innovative products that they can. As a result, they have gained a large and loyal fan base.
What's in it:
As we mentioned above, one serving contains 25g of protein. However, their unique protein blend is produced with brown rice protein, whey protein isolate, whey protein concentrate, casein protein isolate, whey protein hydrolysate and egg albumin.
The unique blend of all these types of protein blends is created in a way that provides you with amino acids to your muscles over a number of hours. As there's a mix of slow, medium and fast-digesting proteins all in one, this product will ensure that your body remains fuelled up properly over a period of time.
Bottom line:
Gaspari's Myofusion Advanced Protein is a good way for people to get their protein in and it also has a lot more to offer you due to its innovative blend. Although, the price may be something that's a big drawback.
9 – CytoSport Muscle Milk


What is it:
CytoSport's Muscle Milk is number 9 on our list. This supplement is made up of a suitable blend of five various types of proteins. This gives users more than one source of protein from one product as well as the fact that it's balanced as well to give you the best from all the different proteins. Athletes and people into fitness are able to keep their protein topped up with this supplement to stay on top of their game.
Highlights:
Per Serving:
348 calories
12g of fat
32g of protein
12g of carbs
The total amount of protein comes from a range of 5 separate sources and when they're combined, you're given fast-acting and slow-digesting proteins. Furthermore, this Muscle Milk product contains a total of 20 minerals and vitamins that are crucial for health and muscle building.
Some of the other features include:
Free of lactose
High in glutamine
Good value for money
A vast array of flavours
Its high caloric content has been said by people to help them in gaining weight
Drawbacks:
High in fat (12g of fat in each serving)
Serving sizes are large
Becomes lumpy when mixed
A lot of people dislike the taste
Who makes it:
CytoSport manufactures Muscle Milk and they have been in the supplement industry for more than 15 years, they first started out back in 1999 and they've always been making supplements that provide some sort of benefit to athletes to aid them in whatever their fitness goals are. Recently, more and more people are starting to buy their products to the point that they are competition to some of the larger supplement companies around.
What's in it:
One serving contains:
32g of protein that contains whey protein isolate, milk protein isolate, calcium sodium caseinate, whey protein hydrolysate and whey protein concentrate.
Amino acids are also present that are given to your muscle over a number of hours.
Bottom line:
All in all, Muscle Milk has gained a good reputation amongst consumers and its range of blends provided are beneficial however there's a high fat content so it's only really suitable for those looking to gain weight.
8 – Nature's Best Zero Carb Isopure


What is it:
Nature Best's Zero Carb Isopure is a top of the range protein powder that's made up completely of whey isolate, there's a great amount of protein with this product, you get 50g per serving as well as no carbs. Hence the name Zero Carb Isopure. It's one of the best protein supplements around that is lean which makes it a fantastic choice if you're trying to build muscle or lose weight.
Highlights:
Per Serving:
220 calories
0g of carbs
50g of protein
Some of the great advantages include the following:
Muscle growth is stimulated
Can help with losing fat
The standard of protein is high quality
People don't feel bloated when using this product
Low calories per serving
Great for women as there's a low calorie and carb count
Drawbacks:
The cost is quite high.
Some users have complained about the taste, some of them have said that there's a salty aftertaste.
Who makes it:
This excellent product is manufactured by Nature's Best.
What's in it:
A single serving contains 50g of nothing but whey protein isolate, whey protein in its purest form. Therefore, the effects are maximised. Things such as the absorption of nutrients and protein synthesis happen more efficiently.
Also provides you with a reliable flow of amino acids.
Bottom line:
This product is one of the best when it comes to trying to lose weight due its high protein and low fat and carb content. Your muscles are provided with exactly what they need for the most optimal results, however, it's expensive compared to other standard whey product.
7 – MusclePharm Combat Powder


What is it:
Combat powder is a great quality blend of five different types of protein that are designed to give you slow, medium and fast-releasing protein over periods of time. The idea with this product is to allow users to not have to get certain protein supplements from other things, it's all in one.
Highlights:
Per Serving:
140 calories
25g of protein
8g of carbs
Contains a combination of 5 various types of protein that aids you in the process of building muscle as well as providing them with the fast, medium and slow releasing proteins. This ensures that your muscles remain as anabolic as possible for up to 8 hours at a time; Combat powder is also gluten-free.
Colin Kaepernick, the Quarterback for the San Francisco 49'ers approves the use of this product and it's also considered to be one of the best tasting protein powders currently around. It's intended to be used at any time of the day, whether it be pre/post workout, morning or at night.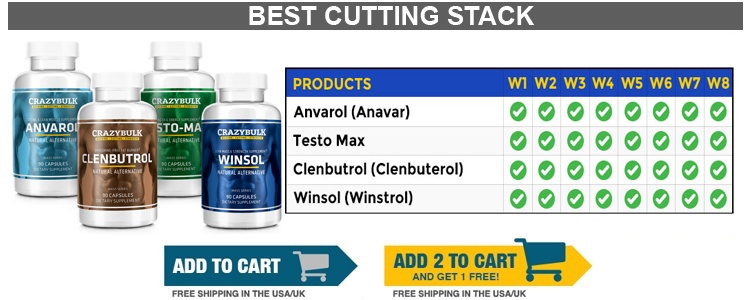 Drawbacks:
Often becomes clumpy when mixed
More costly than a lot of the other range of protein powders
Some people have complained of feeling bloated
Who makes it:
MusclePharm manufacture this product, they're situated in Denver, Colorado and they're one of the largest sports nutrition companies in their area. They cater their products towards athletes as well as normal people.
What's in it:
A single serving contains whey protein isolate, whey protein concentrate, micellar casein, egg albumin and whey protein hydrolysate. This unique blend of proteins means that your body can remain fuelled for up to 8 hours at a time.
Bottom line:
This product gives you everything that you'd need, in terms of protein, in one so there's no need to take loads of different supplements.
6 – Dymatize Iso-100


What is it:
Number 6 on our list is Dymatize Iso-100. This is a hydrolysed form of whey protein that helps with recovery and muscle building. The 100% hydrolysed whey protein isolate means that you get a stream of amino acids quickly to be absorbed by your muscles.
Highlights:
Free of gluten and lactose
Made with the most authentic form of whey protein
Awards won from places such as "Bodybuilding.com" in terms of quality
Short digestion times which means your muscles get the essential nutrients fast
Supports muscle building and helps with recovery
Renowned vanilla flavour considered to be the best around
Minimal carbs per serving
Per serving:
106 calories
25g of protein
0g of carbs
5.5g of BCAAs (Branch Chain Amino Acids)
Drawbacks:
Fairly expensive due to the fact that isolate products tend to be more costly.
Some people have complained about some of the flavours and their tastes (the sucralose used to sweeten it can have a chemical aftertaste).
Who makes it:
Dymatize Nutrition, a pretty big sports nutrition company that has been operating since 1944, have been developing supplements that tick all of the boxes for fitness people and athletes. Their products are distributed to over 50 countries; they've clearly got a large customer base.
What's in it:
Per serving there's 25g of the purest type of protein you can get, in addition to this, there's also 5.5g of amino acids that your body receives very quickly.
Bottom line:
Dymatize Iso-100 really is quite a great protein powder supplement due to it being in such an authentic form but this does mean that it's more expensive than other products of a similar nature.
5 – Optimum Nutrition Pro Complex


What is it:
Optimum Nutrition's Pro Complex is a protein powder supplement that contains everything you need in terms of protein, this blend gives you the most optimal results because of this.
Highlights:
Aids recovery and muscle growth
Very easy to mix as it's instant
5 flavours available
Per Serving:
270 calories
60g of protein
5g of carbs
15.5 g of BCAAs
10.5g of glutamine
1g of sugar.
Drawbacks:
Very expensive for a lot of people
Serving size may be too big from some users.
Who makes it:
Optimum Nutrition manufacture Pro Complex and this company is now well-known amongst the fitness community due to their products being of such a high standard. They have some of the most popular supplements that are available right now.
What's in it:
Hydrolysed whey protein isolate
Egg protein
Leucine peptides
This combination ensures that your body is given the essential proteins and amino acids that it needs so it's designed to be most effective post-workout.
Bottom line:
Pro Complex is, overall, a pretty great product and one of the best when it comes to proteins that are made up of a blend that gives you everything you need in one.
4 – BSN Syntha 6


What is it:
BSN Syntha 6 is created specifically to give you a reliable source of slow-released protein over several hours by combining 6 different sources of protein. Amino acids are sent straight to your muscles which help with building muscle.
Highlights:
Protein's delivered to your muscles over a period of time which helps with recovery and muscle growth
Helps you to lose fat by suppressing your appetite
Great fibre source.
Per Serving:
200 calories
22g of protein
15g of carbs
10g of BCAAS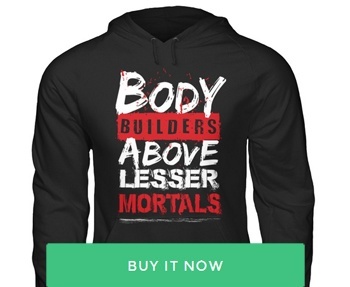 Drawbacks:
Not as many grams of protein per serving compared to other products
Can be clumpy when mixed
Who makes it:
BSN developed the product Syntha 6 and they're a fast-growing company that specialises in sports nutrition by making things like pre-workout and protein supplements. Nowadays, people are able to trust the logo associated with BSN.
What's in it:
Whey protein concentrate
Whey protein isolate
Milk protein isolate
Calcium caseinate
Glutamine peptides
Egg albumen
This is a very effective blend of proteins that gives you slow and fast releasing protein for the best results.
Bottom line:
BSN's Syntha 6 is a wonderful protein supplement that provides you with 6 different types of protein all in one, however, its protein content is not as high as other protein powders. Although the blend of proteins is of a very high quality, therefore, you get pretty good value for what you're paying for.
3 – MuscleTech Phase 8


What is it:
Our third best protein powder is Phase 8 by MuscleTech. This product provides you with a reliable source of amino acids that are delivered over a period of time (up to 8 hours per serving). Phase 8 is made up of 7 various types of sources of protein that give you an overall proportional amount of protein.
Highlights:
7 different types of protein for the most optimal results
The reliable release over a period of time ensures that your muscles remain anabolic which means they are in a better position to be able to grow
Protein provided for up to 8 hours per serving
Fantastic price considering everything you get
Per Serving:
150 calories
26g of protein
7g of carbs
5g of glutamine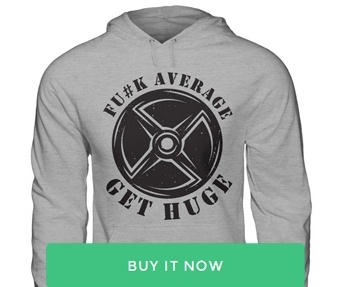 Drawbacks:
Can clump while mixing (due to some of the protein sources used)
Some users report a gritty texture/taste
Who makes it:
MuscleTech is a sports nutrition company that has been making waves in the industry for many years. In their relatively short time in business, they have gone from a small operation to a huge company. Their success is due to their innovative products, which use advanced blending techniques and high-quality ingredients to provide the best results possible.
What's in it:
Whey protein isolate
Whey protein concentrate
97% whey protein isolate
Hydrolysed whey protein isolate
Milk protein concentrate
Calcium caseinate
Micellar casein
This cutting edge blend of proteins gives your muscle exactly what they need after training and these nutrients can be provided to your body for up to 8 hours after supplementing with the product.
Bottom line:
MuscleTech's Phase 8's inventive blend of protein really is a great protein powder supplement and is one of the best that's around at this time. The 7 different proteins ensure that the body is able to have the option of absorbing certain proteins for shorter or longer amounts of time which is going to do nothing but good for your muscle building goals.
2 – Transparent Labs Protein Series 100% Grass Fed Whey Protein Isolate
What is it:
The runner up to our best protein powder is 100% Grass Fed Whey Protein Isolate. This protein supplement is one of the more basic ones, however, it's also one of the most effective ones that Transparent Labs have developed. This product contains 100% whey protein isolate that comes from only cows in New Zealand that have been grass-fed, this makes it one of the freshest protein products currently available on the market.
Highlights:
Complete whey protein isolate from cows that have been grass-fed
Minimal artificial ingredients, sweeteners, preservatives of food dyes
No gluten
Naturally sweetened with Stevia
Made up of high-quality protein to help you recover faster and build muscle.
Drawbacks:
Nothing but a single flavour – chocolate
Pretty expensive when compared to the other products in the supplement industry however you're paying for the top quality source and cleanliness.
Who makes it:
A company called Transparent Labs made this product and they are quite a large supplement manufacturer that is gradually on the rise. They want to be able to make the most effective and exceptional products on the market by staying away from all the artificial flavours and ingredients. They have gained a good reputation for making some of the cleanest supplements around and they intend to carry on in the same way.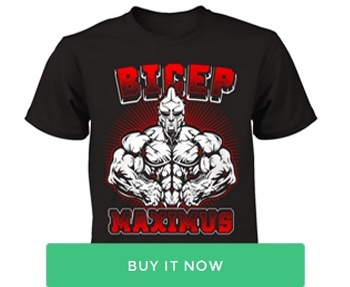 What's in it:
A single serving provides you with 28g of whey protein isolate that comes only from cows in New Zealand that have been grass-fed. The process of protein synthesis is crucial for building muscle and this is improved due to the fact that the protein source is so pure. Unwanted hormones, additives and chemicals are removed to give you the purest form of protein that you can get.
Bottom line:
100% Grass-Fed Whey Protein Isolate is a magnificent choice as it's one of the only protein powder supplements that is extremely healthy and on top of this, you get 28g of protein per serving, which is a great amount considering the quality of the source too. It provides your body with all of the essential things that it needs to be able to recover and grow at a good rate without you having to consume and of the unwanted additives.
It is a little pricier but you're getting the purest and cleanest form of protein available.
The #1 Best Protein Powder for 2016 is…
1 – Optimum Nutrition 100% Whey Gold Standard


What is it:
The number one protein powder on our list is of course 100% Gold Standard Whey. This is such a basic but very effective protein supplement that Optimum Nutrition has developed and as a result, it has won a whole host of different awards. Not only is it highly effective, it is also considered by the majority of users to be the best tasting out of all the whey protein powder supplements.
Highlights:
100% Gold Standard Whey Protein has won the aware of being the Best Protein of the Year and the Best Supplement of the Year by Bodybuilding.com for a total of 10 years now
Highest grossing supplement that's ever been sold
A total of 3 different whey proteins that give you the best results
Aids your body in recovery and muscle building
Helps to suppress hunger so it's great for when you're dieting
No clumping when mixed
Protein synthesis is improved.
Per Serving:
110 calories
24g of protein
3g of carbs
3g of glutamine and glutamine acid.
Drawbacks:
Certain flavours of this product are thought by some users to be distasteful.
Sometimes difficult to get your hands on this product as it sells extremely fast.
Who makes it:
Optimum Nutrition manufacture 100% Gold Standard Whey and they are gained a reputation for being one of the biggest and best brands who develop supplements. They are always looking for new and inventive methods of making great products that people want.
What's in it:
A single serving contains 24g of protein which is made up of the following blend:
Whey protein isolates – One of the most authentic forms of whey protein that has shown to aid users with building muscle by improving protein synthesis which is the main process responsible for building muscle. There's minimal amount of carbs and fat so it's a great option if you're cutting.
Whey protein concentrate – This is essentially a top of the range form of whey protein that is very fast-acting which makes it perfect to consume after working out. This way you get the correct nutrients into your body as quickly as possible to prevent muscle breakdown and promote muscle building.
Whey peptides – These are the things that work together with the other two protein sources to make sure your muscles get all of the essential amino acids that are necessary for proper recovery and muscle growth.
Bottom line:
All things being considered, Optimum Nutrition's Gold Standard Whey is ultimately the finest protein powder supplement that is available on the market right now. All of the ingredients used are of the highest quality and there have even been studies carried out to show that using this product can provide you with the most optimal results.
So it's safe to say that if you're looking to get the body that you've always wanted, this product can be supplemented into your diet to ensure that your body and muscles are getting all of the essential nutrients it needs to consistently progress you one step closer to what you want to achieve. It's not a real surprise that the sales of this product are great, it pretty much gives you what you ask for and provides some good results.
Final Thoughts
Now that you're a bit more clued into the world of protein supplementation, you should find that your diet becomes a lot easier. It's important to keep in mind that everyone is different. What works for someone else may not work for you.
Equally endlessly shovelling down scoops of protein powder isn't going to suddenly turn you into Arnold Schwarzenegger. Just as with your training it's important to use the exercises that suit your body and desired outcome, you need to test out different protein options until you find what's best for your budget, body, and goals.
Jarrett